Fiorentina defender Lucas Martinez Quarta showed off scratches to his neck after complaining Romelu Lukaku fouled him for the Coppa Italia winning goal.
The incident occurred at the 118th minute at the Stadio Franchi, just before Lukaku was allowed a free header on Nicolò Barella's cross.
Fiorentina coach Cesare Prandelli and several players urged the referee to view the challenge again on VAR, but he refused.
After the game, Martinez Quarta showed off some scratches on his neck via Firenzeviola.it, which it's claimed were caused by the Lukaku interaction.
Image via firenzeviola.it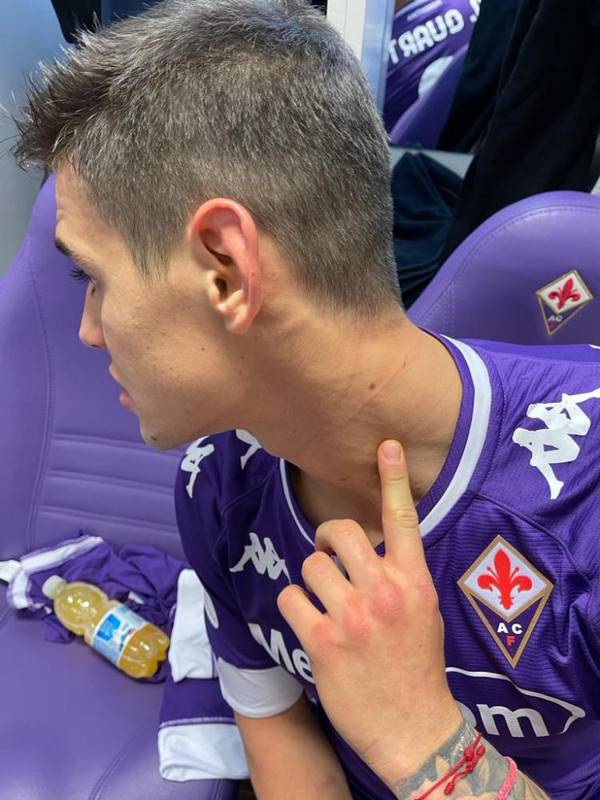 Let'