Inter will unveil a fourth 2020-21 kit on March 30, and with it the new club logo, and there are reports this is the leaked shirt.
According to Footy Headlines, it is a multi-coloured jersey with a white background, then splashes of yellow, blue and black in different shapes and designs.
There is also a black and blue stripe over the Nike patch, with one yellow sleeve and the other blue with black squares.
Inter have already started the countdown on social media to the confirmation of their new logo, which will have an I and M entwined.
Image: @footy_headlines and @AleRoggiani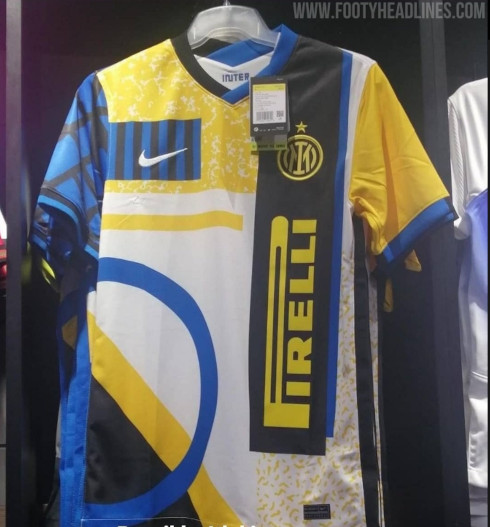 Let'