All 20 Serie A clubs have reached a unanimous decision to complete the rest of the 2019/20 fixtures, this despite Italy being the worse affected European nation by the coronavirus.
A decision was due to be made in a emergency assembly meeting held by Lega Serie A on Friday to discuss which routes to take for the rest of the campaign, with a final decision now made.
The move comes with an element of surprise attached to it, as other leagues across Europe have opted against completing their respective campaigns. Most recently, Ligue 1 chose to cancel the remaining fixtures in their season and deem the current standing of the table as the final outcome – meaning Paris Saint-Germain were handed the league crown.
They followed the likes of Belgium and Netherlands taking similar courses of action, but the decision made by Serie A has vowed against doing so, instead seeking to complete their league fixtures.
Confirmed by Football Italia, it had previously been said that top flight outfits Torino and Brescia opposed the idea of completing the campaign, which resulted in a split between the government,
Italian Football Federation (FIGC) and remaining 18 sides.
In a bid to reach a unanimous conclusion, the aforementioned meeting was held, and now all 20 clubs has agreed to the plans. The meeting wasn't solely based around Serie A's return, however, as the issues of TV rights were also discussed. Legal action has been threatened by Serie A against Sky, Dazn and IMG, who regularly show top flight Italian football.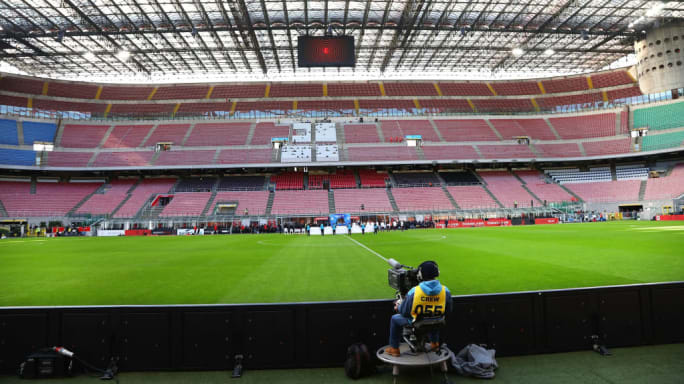 All that said, the idea of resuming the 2019/20 season will be abandoned by the government if they feel the FIGC do not find a suitable solution in its protocol that ensures the safety of staff, coaches and players is not at risk for the rest of the coronavirus outbreak.
Let'